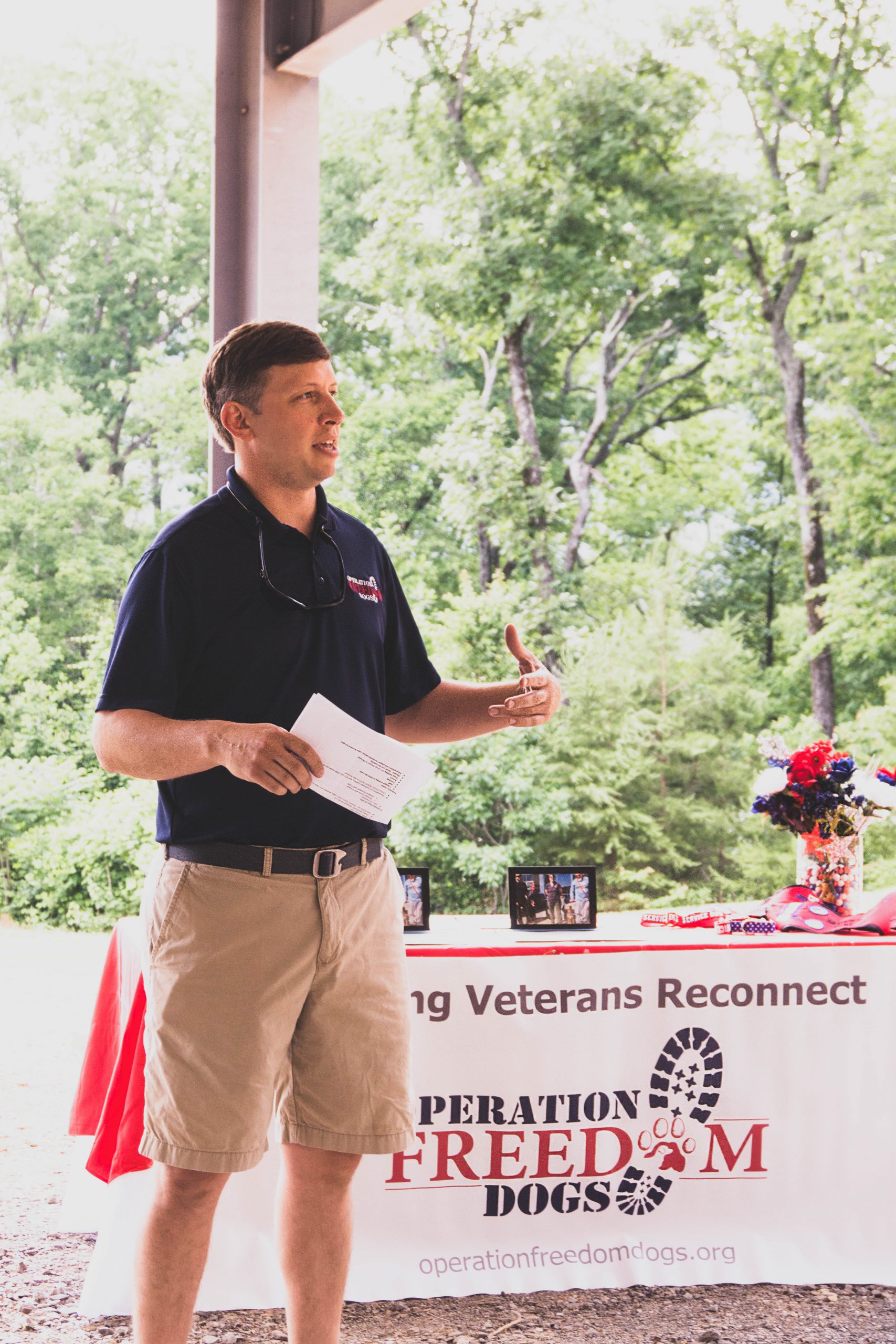 Adam & Alecia Keith
President/Co-founder/Board Members
Married since 2004, Adam & Alecia have two children. Adam is an avid outdoorsman with a passion for hunting and duck dogs. This passion turned into a dog business where the couple have been breeding, boarding, and training gun dogs for over 19 years. Since 2006, they have owned & operated Hollow Wood Kennel located in Flintstone, GA, just eight miles south of Chattanooga, TN. Retriever training was replaced with service dog training once the couple discovered the world of PTS and how canines impact our warriors returning home from battle. In addition to owning the kennel, the couple own & operate two local ACE Hardware stores in the North Georgia area (Flintstone & Dalton).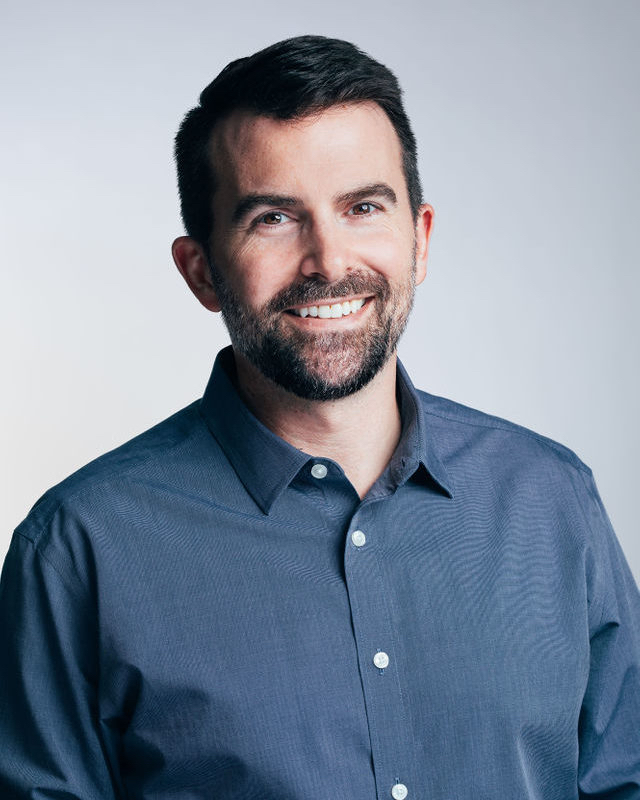 Brad Davis
Brad maintains a diverse practice focused on helping businesses get their products and services out to the marketplace. He advises clients on regulatory compliance matters and risk management issues, represents clients in the courtroom, and also assists clients with a variety of business and transactional matters. Brad is experienced in representing clients of all sizes, from established household names to budding startups that hope to one day become household names. These clients span numerous industries, some of which include equipment and food manufacturing, financial technology, and telecommunications. Brad also works with cannabis clients on licensing, compliance, transactions, and other matters specific to this emerging industry.
Before joining Chambliss, Brad practiced law for several years in Atlanta at a multi-national AmLaw 100 firm where he represented numerous Fortune 500 companies and other clients in high-stakes litigation and regulatory matters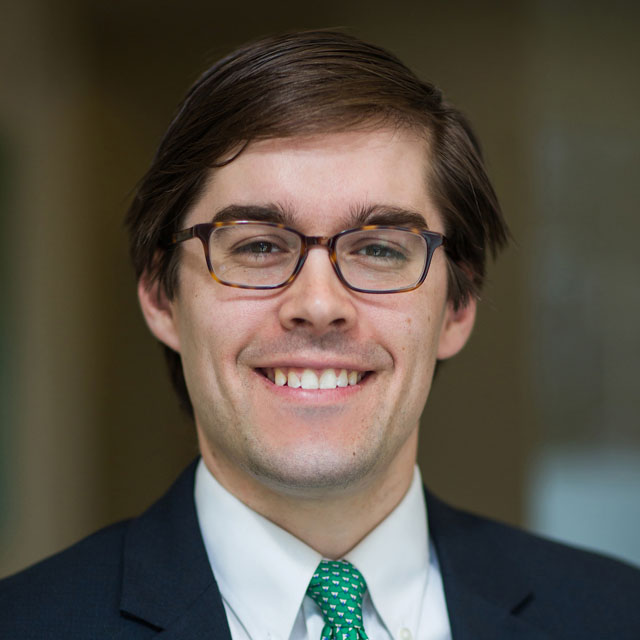 Alan Doak
Alan Doak is a Certified Public Accountant with Elliott Davis, LLC. As a member of the Auditing and Assurance Services team, he has extensive experience serving marquee not-for-profit clients across the Southeast. Whether consulting with clients, speaking at seminars, or serving locally, he most importantly appreciates facilitating the restorative, educational, and often empowering work of the organizations he serves.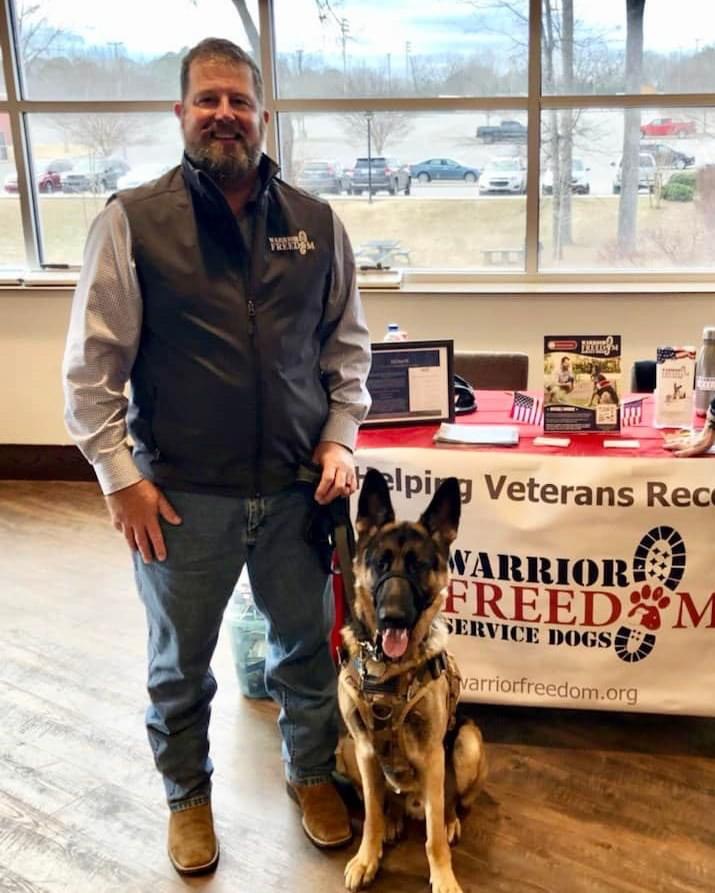 Eric Dudash
Chief Master Sergeant Eric M. Dudash recently retired from active duty with the United States Air Force on 1 December 2018. Spending over 30 years in service, Chief Dudash has been engaged in every conflict since Desert Shield & Storm, Iraq, Afghanistan, and multiple other engagements including hostage rescue and drug interdiction.
Obtaining the rank of Chief Master Sergeant/E9, he served in Command positions supporting various MAJCOMS from Air Force Special Operations Command (AFSOC), Air Force Central Command (AFCENT), Air Combat Command (ACC), United States Air Forces Europe (USAFE), Special Operations Command (SOCCOM), Combined Joint Special Operations Component (CJSOAC) and Air Education & Training command (AETC). During his service, he deployed 17 times and completed 167 missions to different locations.
Chief Master Sergeant Dudash's last position allowed him to advise Commanders with issues regarding the readiness, utilization, morale, professional development, and quality of life of more than 6,000 permanent party enlisted members in 62 different Air Force Specialties and 35,000 student graduates worldwide annually.
Chief Dudash has a Master of Arts in Education, concentrating in Adult Education and Training. He resides in Mentone, Alabama with his bride Barbara, and is a proud of his 3 children Zachary, Brooke and Adoree ("Add O Ray"). He is a Bronze Legacy Life member of the Dekalb County VFW Post 3128 and serves as the VFW State of Alabama Sr. Vice Commander.
Along with his new battle buddy "Phantom", they mentor other veterans in the Warrior Freedom Service Dogs program, help veterans receiving Hospice Care, are members of the Fort Payne Patriots Park Board, active in the Fort Payne community, and speaks to school classrooms across the state, as well as businesses about teamwork, resiliency, and servant leadership.
He was recently honored with the 2022 Top 20 Community Leaders in DeKalb County, 2022 Spirit of the Eagle Award (Boy Scouts of America/Alabama), Liberty's Learning Foundation 2022 Super Citizen Award and was awarded the Governor of Alabama VFW Veteran of the Year 2022 award.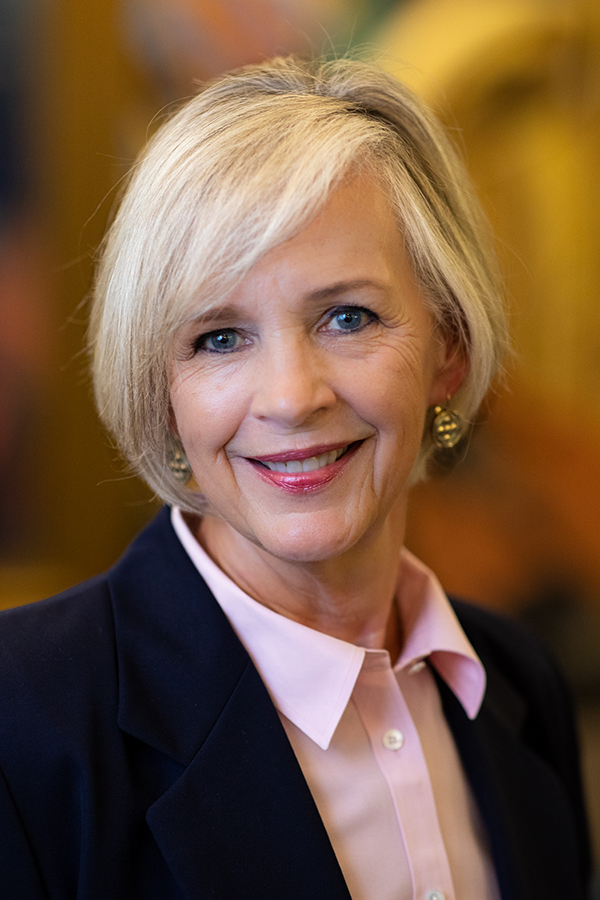 Jayne Griffin
Jayne Griffin is a life-long educator, having recently retired as the Vice President of Education at Creative Discovery Museum, after 25 years of service. Her responsibilities included leading a staff of 50 educators, ensuring the educational content of all exhibits and the development and administration of over 25 educational programs. Prior to that she was a classroom teacher for 20 years as in grades 3 through 8 in Walker County, Georgia schools where she was named teacher of the year. Her formal education includes a Bachelor's degree from UTC in Elementary Education, a Masters degree from UTC in Educational Administration and Supervision and a Doctorate in Educational Leadership and Policy Studies from UTK.
She has been married to Reese for LOTS of years and they live on a farm in Rising Fawn, Georgia where her favorite activity is playing in the creek with her grandchildren and their dogs. Reese and Jayne have one son, Jamison, and a daughter in law, Brennan, who are leaders in non-profit ministries, and they have three perfect grandchildren, Mary Reese and Candler 11 year old twins and Hill their 14 year old brother.
Jayne is a life-long Methodist and has been a Sunday School teacher for adult classes for over 35 years. She also serves on the Dade County Board of Education.
Her professional interests include leadership, behavioral management, early childhood, brain development and play. Her personal pleasures include family time, reading novels, watching reruns of I Love Lucy, watching good movies and time spent with Elvis, the white lab she shares with Reese!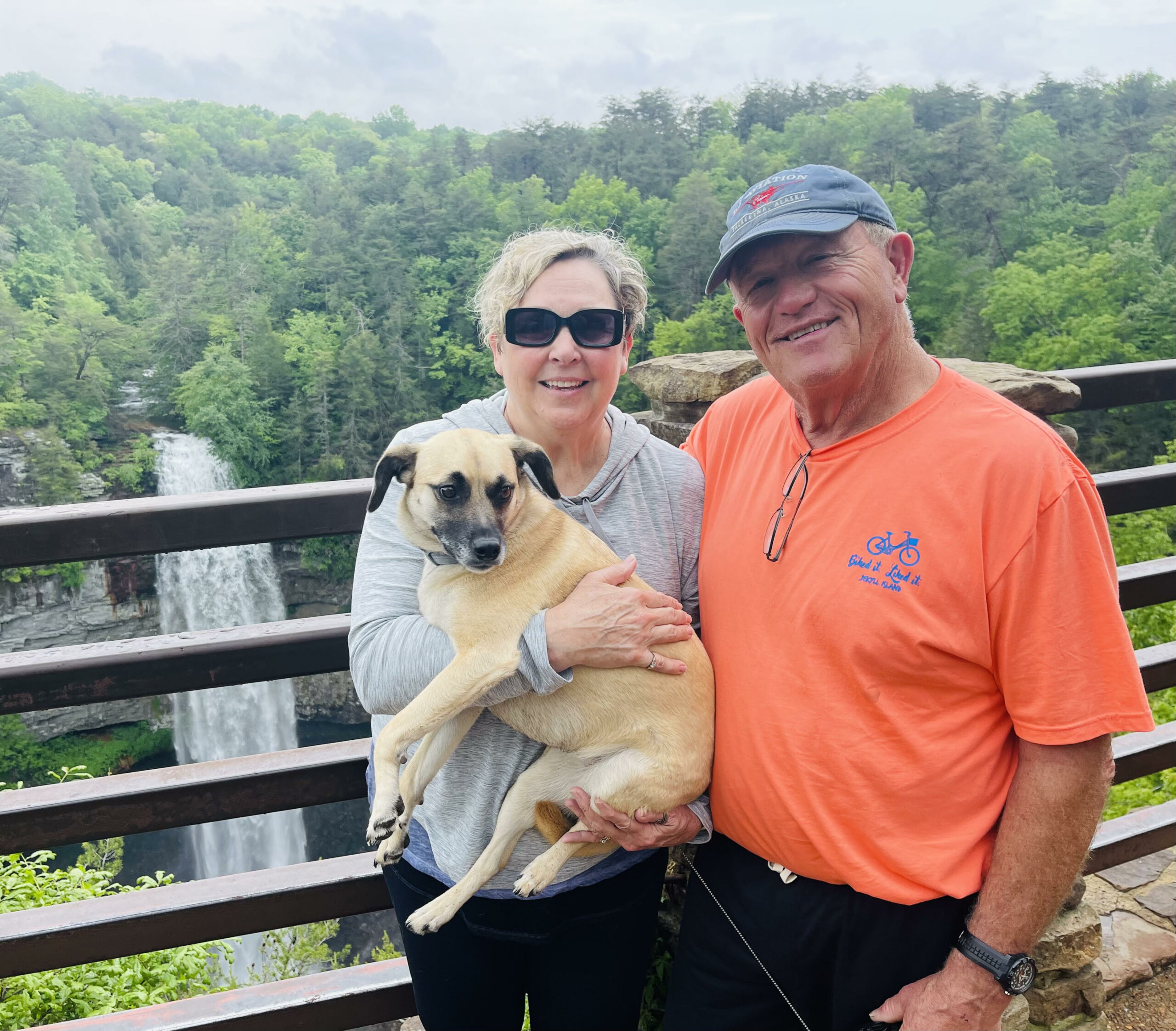 Susan Millican
Member
Susan is a Jesus follower, is married to Billy Millican, and has one step daughter, Katie, who is a Speech Pathologist in Anchorage, Alaska. Additionally, she and Billy have Sheba, a rescue dog from Mexico City who they are working to train in Agility. Susan enjoys traveling, designing graphics, decorating, puzzles, problem solving, and helping others.
Susan is a retired educator from the state of Georgia and UTC. Susan has taught every grade level K-Post Secondary. She started her career as a Health and Physical Education teacher and Softball & Tennis coach; then went on to teach Career Connections, Technology Education, Engineering & Technology and completed her career in Education as the Technology Specialist and Adjunct Professor at UTC. Susan has been a volunteer for Warrior Freedom Service Dogs since 2016. She served as the Operations Director and Executive Assistant until 2023 when she joined the Board of Directors. Additionally, Susan volunteers with the Calvary Chapel Women's Renew program where she teaches work ethics, and host Renew cookouts and pool parties at their home in Trenton, Ga.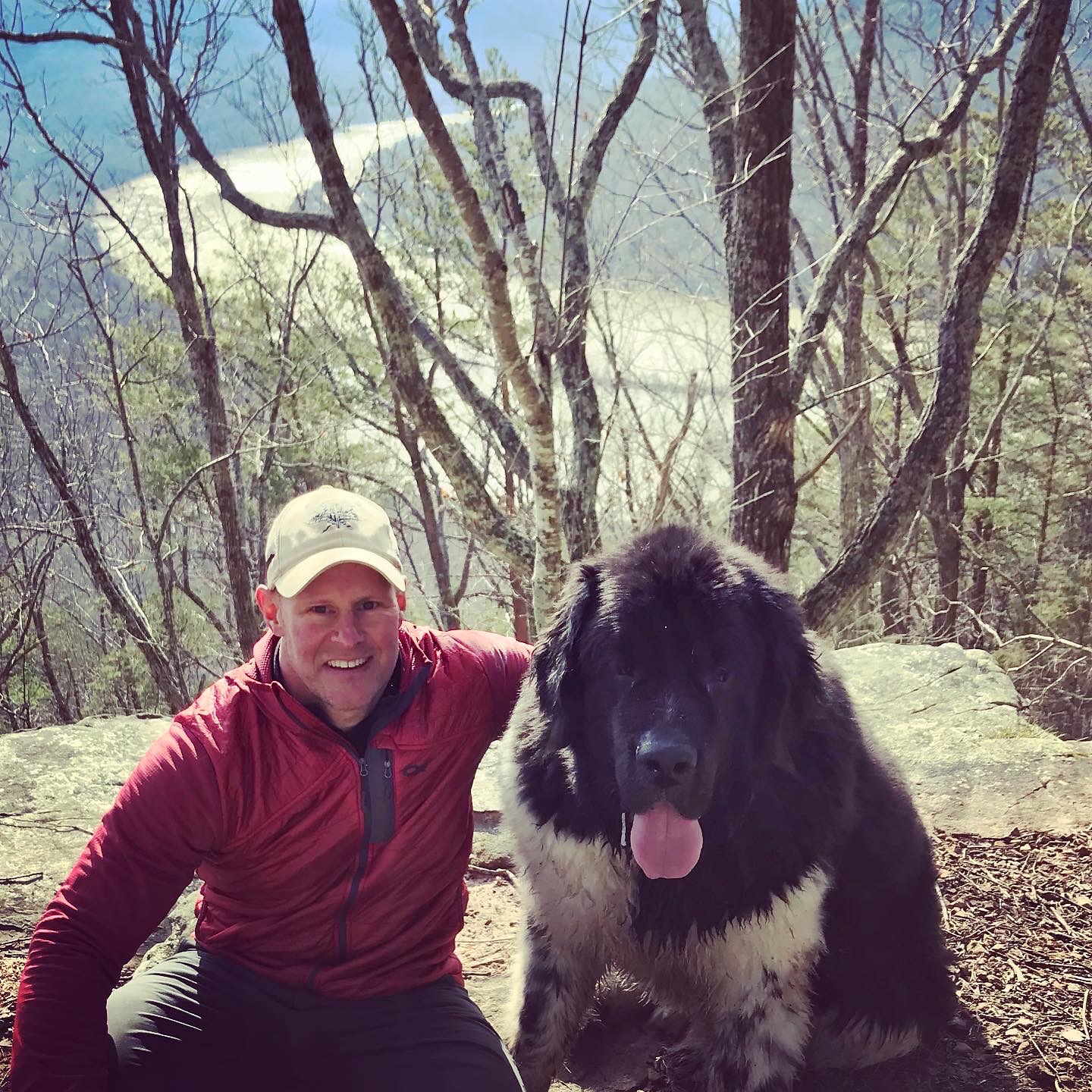 Wade Priddy
Wade Priddy spent the majority of his 20+ year Marine Corps career building and training small teams and leading them as they conducted dynamic operations in a wide variety of environments. He served with units in Hawaii, California, North Carolina and at the Pentagon and was an assistant professor with the Naval ROTC program at Texas A&M. In addition to peacetime deployments to Okinawa and with a Marine Expeditionary Unit, he deployed twice to Iraq and three times to Afghanistan. Since retiring Wade has worked as a defense contractor, leadership consultant, and with several companies in the Chattanooga area. As a veteran and dog-lover, he was drawn to OFD by its mission and the positive impact the program has had on veterans and their families.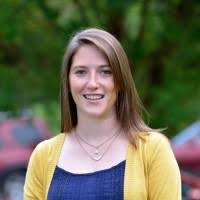 Amy Rutherford
Amy Rutherford is a Licensed Professional Counselor with 10 years of experience working with nonprofits in the Chattanooga Area. She received her Master's degree in Education with a Clinical Mental Health Counseling focus from the University of Tennessee at Chattanooga. Mrs. Rutherford is the Associate Director of the Mosaic Program at the University of Tennessee at Chattanooga and works part time for the Chattanooga Autism Center as a mental health therapist. She is a co-creator of the Mosaic program and a co-author of a four-book series for young adults with Autism. Mrs. Rutherford specializes in consulting with educators and facilitating staff trainings and workshops. Amy has a passion for working with individuals to assist in the formation of a strengths-based identity and development of self-advocacy skills as well as educating others on acceptance and inclusion of individuals through the celebration of neurodiversity. In the past few years she has found a passion for serving veterans as they transition back to civilian life. When she is not at work she enjoys spending time at the lake with her husband Zach and their dog Roxy.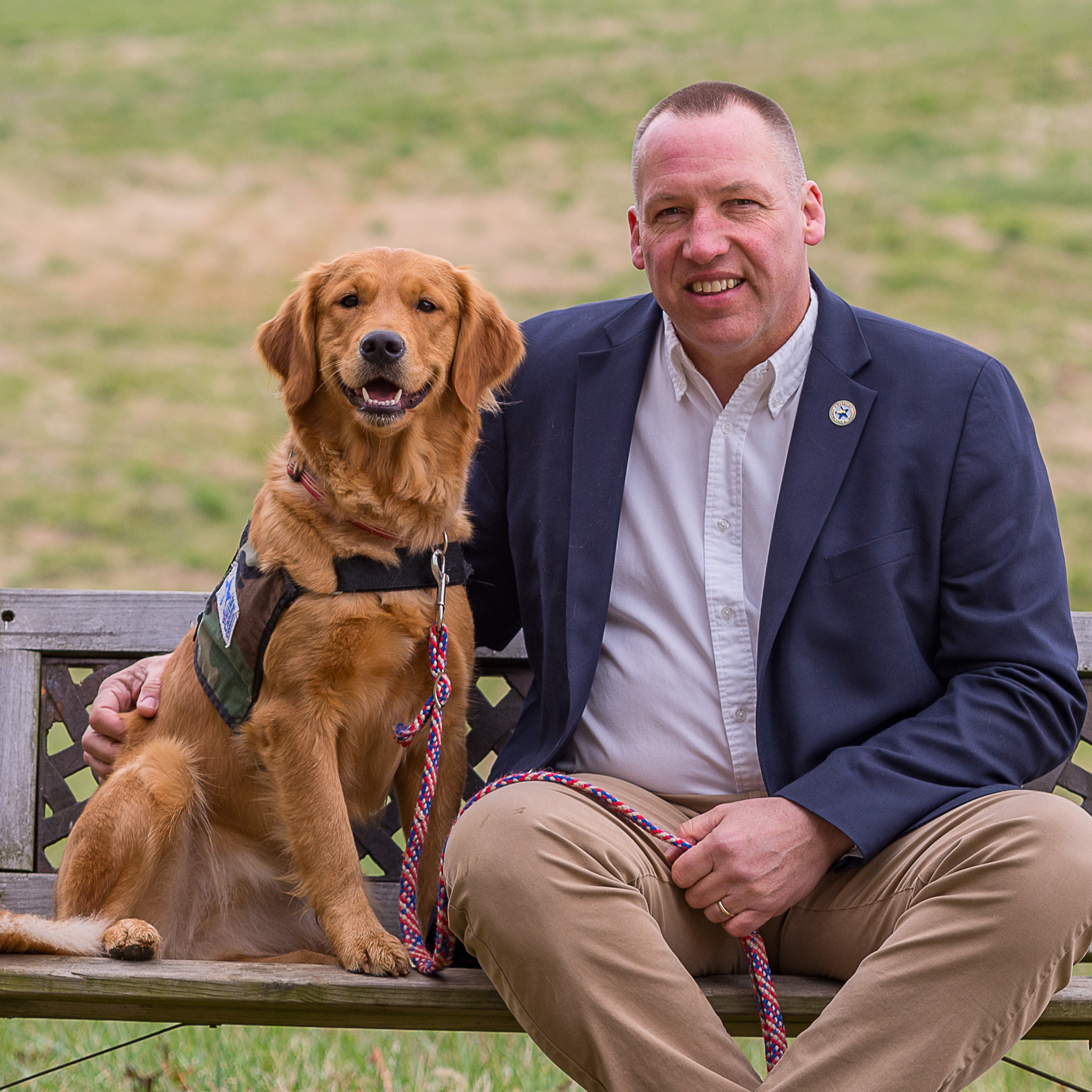 Rick Yount
Member of Board of Advisors
Rick Yount has served in the field of social services for 30 years. He has involved Animal Assisted Therapy in his practice for the past 22 of those years. Rick holds a B.A. degree from West Virginia University and a M.S. degree in Assistance Dog Education. He combined his social work knowledge and experience with his service dog training background to develop a novel intervention to help Service Members with Post Traumatic Stress (PTS). Rick pioneered the first therapeutic service dog training program at the Palo Alto, CA Veterans Hospital in 2008. Rick's new program concept, involving Veterans with PTS in the training of mobility service dogs for fellow Veterans, has yielded very positive results. He has presented the program concept at forums including the VA National Mental Health Conference and the International Society of Traumatic Stress Studies.
Wayne Haines
Veteran Outreach Coordinator
Sergeant Major (US Army Retired)
Susan Millican
Operations Director
Julia Jones Thornton, CPDT-KA
Head K9 Trainer
Events Coordinator
Open Volunteer Position
Volunteer Coordinator
(Open Volunteer Position)
Diane McDermott
Development Director
Katherine Taylor-Worth
K9 Trainer
Admissions Coordinator
(Open Volunteer Position)
GET INVOLVED
Become part of a team that strives to be caring, humble, loving, smart, patient, outward-thinking, hard-working, and patriotic.